In the last twenty years, great focus has been given to women's participation in peacebuilding processes. In countless wars and conflicts, researchers and academics have studied how women's participation can lead to more stable states and ultimately and how greater participation can be a measure of success. United Nations Security Council Resolution (UNSCR) 1325 underlines this need for gender-sensitive approaches to peace and stability in post-conflict contexts.
Although the inclusion of women in peacebuilding processes has gained momentum in policy discussions, the number of women in decision-making positions remains disappointingly small. Despite criticism, UNSCR 1325 recognises that women are disproportionately affected by conflict, and to address this, women should play a key role in achieving lasting peace after conflict.
We, of course, are in a new war. The global fight against the spread of COVID-19 has left many living in circumstances close to wartime, including lockdown and food rationing. Language that politicians have used has reflected this sentiment – late last month French President Emmanuel Macron called for national unity as France wages "war" against coronavirus, and he promised a "massive investment plan" in the nation's health care system.
A recent article published in the medical journal The Lancet concluded that, based on research from previous epidemics, women will bear the lion's share of the COVID-19 consequences.
It explains that, during the 2014-16 outbreak of Ebola in west Africa gendered norms meant that women were more likely to be infected by the virus.  These higher infection rates are attributed to women's social responsibilities as caregivers and due to their lack of trust of unknown male health providers.  Historically, women are also more likely to be the caregiver for when someone is sick and this is not contained to a domestic setting – over 70% of the global healthcare workforce made up of women, meaning that women are at the forefront of the fight against COVID-19.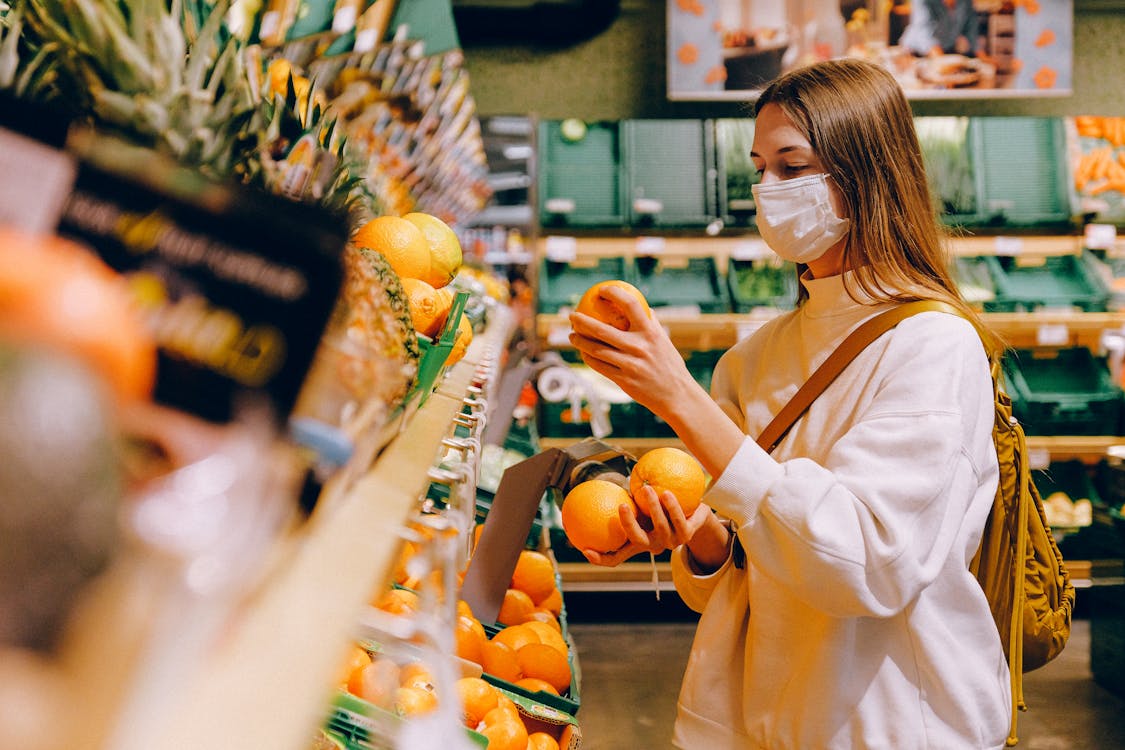 Whilst women may be more likely to contract the virus, evidence gathered so far shows us that men are slightly more susceptible to the virus becoming fatal (although this could be a reporting fault). Similar to a conflict, when towns can lose a significant number of their young men, many households may find themselves living with a smaller income or without their key breadwinner. Long-term, there will need to be support mechanisms in place to ensure that these families do not fall behind poverty lines. Many states have injected huge sums into their economy to safeguard the existence of SMEs, the self-employed and larger firms. It is also essential when we consider long term effects that we consider the issues that may affect women working, such as new single-income households and the cost of childcare, which could leave some unable to work. For this, we need gendered economic analysis.
As the pandemic continues to unfold around the world, women will be exposed to a higher risk of intimate partner violence violence. Recently, the UK's National Domestic Abuse helpline reported that calls had risen 25% since lockdown. This is undoubtedly because many people are living under lockdown with abusive partners and this will disproportionately affect women. France is one of a number of countries warning of increased domestic violence as COVID-19 keeps people in their homes. Cases went up by 32% in one week, in Paris by 36%, Secretary of State for Gender Equality Marlène Schiappa said.
This pressure will not end when lockdown is lifted. Not only will this have a cost on long term mental health, but also on wider society. Additionally, violence is an important issue facing communities following disasters and states will have to prepare and ensure services can cope with a rise in intimate partner violence (such as an increase in refuges, counselling services etc). Although the full extent has not been thoroughly studied on pandemics, anecdotal evidence and a small number of systematic studies indicate that intimate partner violence, child abuse and sexual violence are highly prevalent after disasters. Therefore, we should prepare to deal with both the short-term and a long-term rise in domestic abuse. Varied perspectives will ensure we are better prepared to deal with such a rise in such cases.
Despite all of this, most of the key decision makers for the response are men. The measures in place will not last forever. Wuhan, where the virus is believed to originate from, is starting to rollback some of the stricter measures that Chinese government implemented to ensure social isolation. Many other countries have cautiously noted that they may have hit their 'peak.' We now need to focus our attention to how women contribute to the post COVID-19 era and the importance of gendered analysis.
It is difficult to predict how COVID-19 will affect individual states and the world as a whole. Therefore, it is also difficult to understand how the consequences and new realities of our world will have gendered implications that will need to be addressed as we emerge from the pandemic. Gendered analysis is important in understanding the consequences of crises. It's crucial to ensuring recovery from the pandemic.
As with conflicts, there are areas in which the government sees pressures, such as in healthcare. The danger is that governments will become overwhelmed and unable to provide the care citizens, often women, need. For these same reasons, UNSCR 1325 was put in place, to ensure the people who are often overlooked in crises, such as first responders and nurses, are taken into account. This will provide for continued stability.
We talk about flattening the curve and coming out the other side. Do not be fooled by this language – this will be a peacebuilding process and we need to reframe the issue. Just like if we had seen conflict, if we want economies to recover and to ensure peace and stability, it is imperative that women are able to work and live a life free of violence. The only way to do this is to have women as decision makers at every stage of the peacebuilding process and robust gendered analysis.